Working with some of the best local suppliers is at the heart of what we do. We have developed long-standing relationships over many years. This means we cook with the freshest and tastiest ingredients and select the best wine, beer and soft drinks.
Alec Day
Alec Day is a traditional family run butchers based in Bourne, Lincolnshire. With a superb reputation for quality, they have been supplying the local area for generations and the White Horse for over 8 years with the finest pork, beef and lamb.
Peterborough Game
With over 30 years' experience in the meat industry, Peterborough Game supply the delicious sirloin for the Sunday roast beef along with venison, pheasant, pigeon, wild boar and partridge, that keep our menus seasonal and local. They also have a long-standing relationship with owners of the pub, the Richardson family, that stems back to pheasant shoots held on the farm.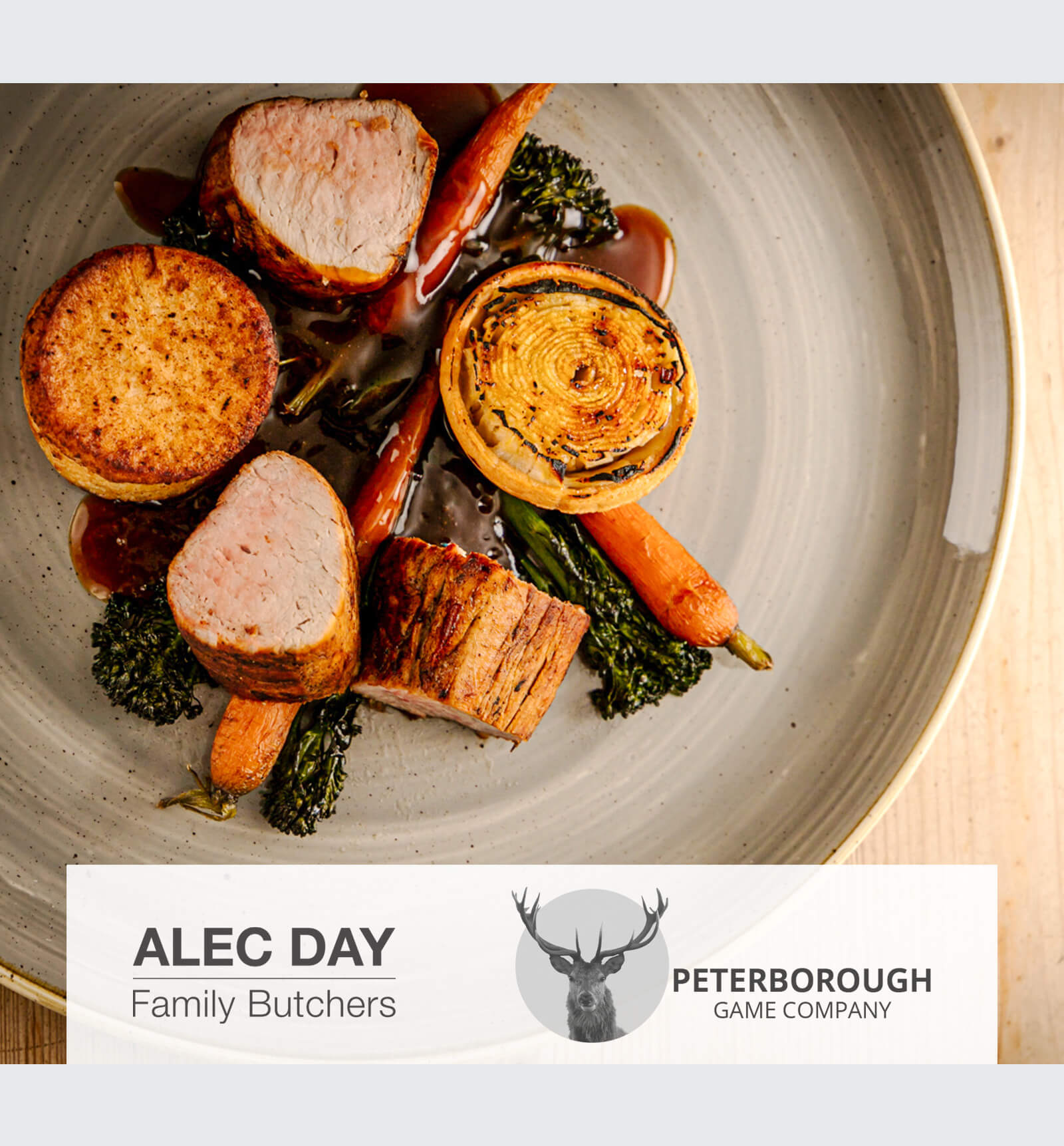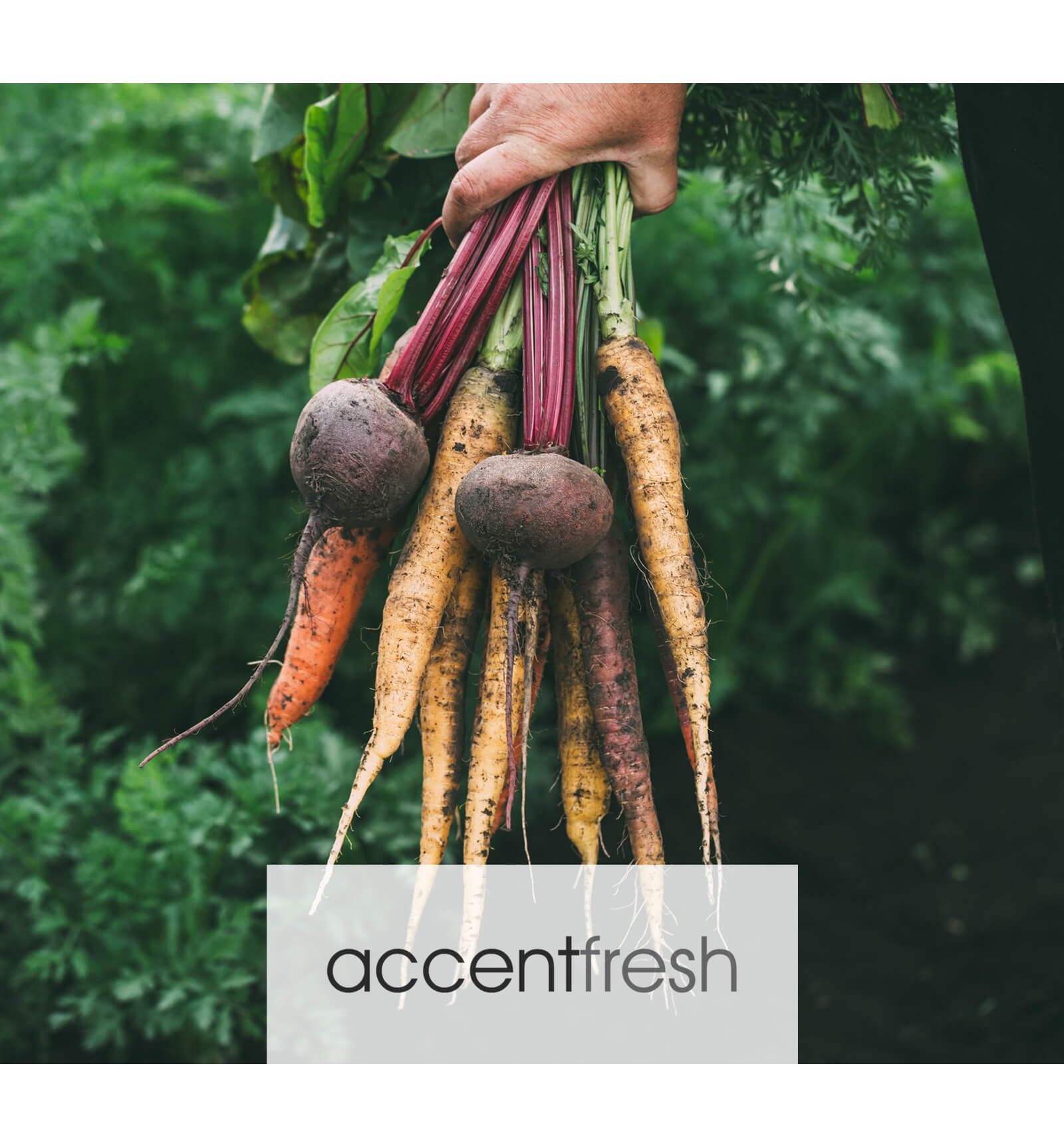 Accent Fresh Ltd
Accent Fresh Ltd is a family run business based in Downham Market, West Norfolk. Established in 1996 they are a truly regional business specialising in the supply of fruits, vegetables, dairy produce and other chilled foods and ingredients. A particular emphasis is on sourcing the best that East Anglia has to offer, whether that is local fruits, salads, vegetables, cheeses or other locally produced foods and ingredients.
Marrfish
Marrfish was born from a long-standing and rich fishing heritage, going back nearly 150 years. The Marr family were pioneers of the trawling industry in the late 1800s, adopting new technologies and practices across the fishing industry, making conditions better and improving the quality of caught fish by trial freezing at sea.
Fast forward 142 years and Marrfish was born. Drawing upon this knowledge, and the access of the UK's top fishing waters, the Marr family have been supplying fresh, sustainable, high-quality fish to the UK's top restaurants and hotels since 2011, including the White Horse!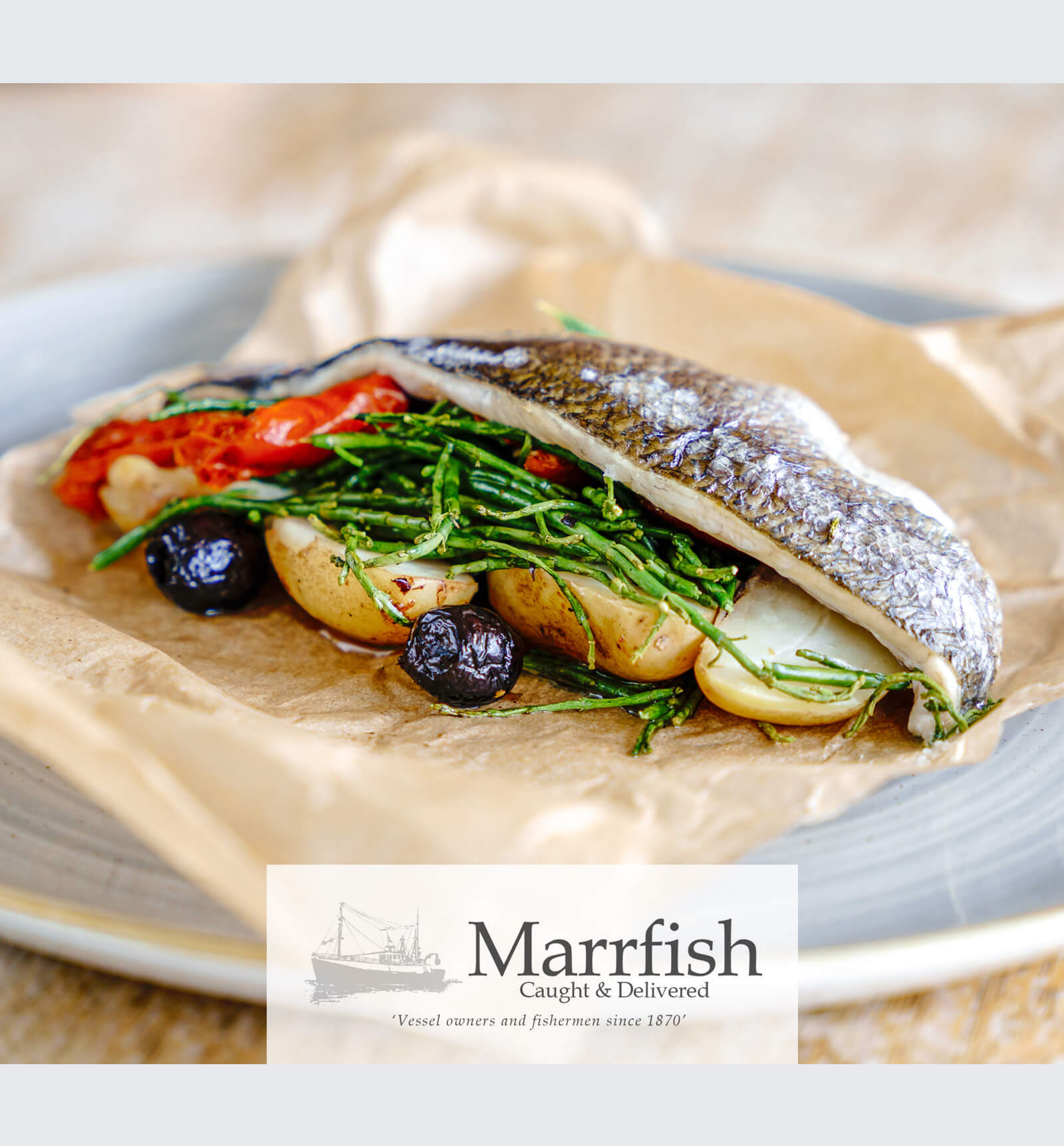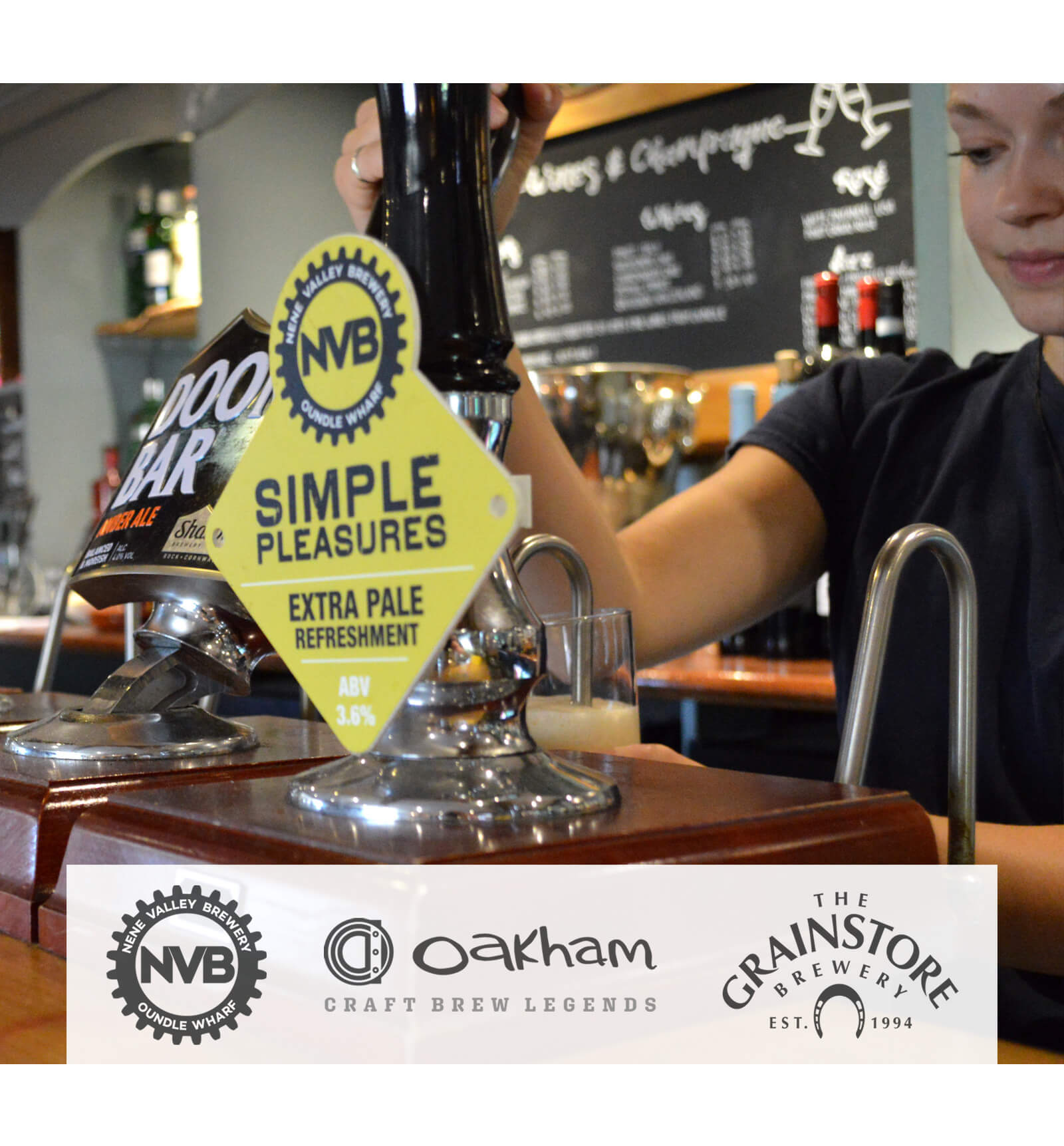 NVB
NVB established their site at Oundle Wharf in September 2012, with a brand new 2500L brewery from Canada. This allowed them to open their Brewery Shop and start supplying the local area with take-away packaged beer, also attracting a small following of Friday night after work drinkers.
Oakham Ales
Founded back in 1993, Oakham Ales were amongst the first to pioneer the use of hops from the USA. In 2010 they were the first UK brewery to brew a beer with 100% Citra® hops, and not only is Oakham Citra® one of their top sellers, it's also an acknowledged UK brewing trailblazer. JHB voted as 'Supreme Champion Beer of Great Britain' in 2001 is one of the pub's best sellers.
Grainstore
Founded in 1994, Gainstore Brewery was a collaboration of two friends, Tony Davis formally Head Brewer & Production Director at Ruddles Brewery, and Mike Davies. With Tony's brewing experience, the two set to work on a derelict Victorian grain store situated next to Oakham Railway Station, creating the brewery that is a well known destination in the local area.
Amps Wine Merchants
Amps Wine Merchants is a 4th generation independent wine merchant based in Oundle. Their shelves have been bursting with an exciting range of wines from around the world since 1901. They combine a passion for wines of character, style, and value, with total dedication to the independently minded wine drinker, and friendly, knowledgeable service. They have an overflowing trophy cabinet, winning more awards in recent years than you can wiggle a corkscrew at. The team at The White Horse have tasted all of their wines to complement the seasonal menu.